Patenkind: Mary Mwembu NGIGI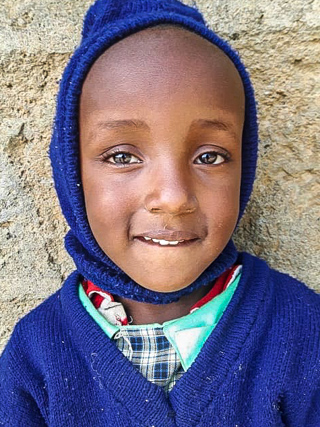 Weitere Bilder
Patenkind seit:
12.03.2020
Kindergarten:
run2gether Nursery School ab 01.01.2020
Schule:
Nursery School Kiambogo ab
Informationen:
[2020.05.08]: The names of the sisters are Virginia and Mary, they have to Mary's in the family.
[2020.04.09]: Parents: Both parents alive; Family: She is the last born in a family of three,both girls.
Paten:
Angelique Chantal S.
Anna L.

Paten-Statement:
[2020.04.18]: Dear Mary,
we are your godparents. We are Anna, 22 years old and Angelique, 27 years old. We live in Germany and we are very good friends. We work as nurses and we love our job. We don´t have children ye, but we want our own child in future.
Anna lives with her parerents. Angelique lives with her partner in her own house and she has a crazy german sheppard dog, names Kira.