Patenkind: Bryton KIMUTAI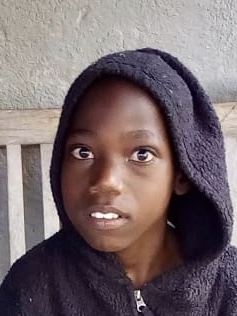 Weitere Bilder
Patenkind seit:
28.11.2020
Informationen:
[2021.01.14]: Seite heute besucht Bryton mit Unterstützung von run2gether ein behindertengerechtes Internat und kann jetzt endlich eine Schule besuchen. Ein neuer Rollstuhl hilft ihm dabei seine Mobilität zu erhöhen.

[2020.11.28]: Bryton is the son of the elder single sister Jane JEPTOO of our run2gether athlet Philimon MARITIM. The boy is crippled child he can't walk on his own, he is supposed to be in grade 4 due to his age but according to his nature and other circumstances he stopped at grade 2 last year september. So he had been at home for almost a year now. We will be grateful to find a sponsorship for him, thanks alot.

Bryton was at a certain school one year ago but due to economic challenges, His uncle Philimon was educating him with other two sisters of him and with his two sons, because Philimon was short of money. Brytons mother Jane is a single with five kids without job, her husband passed on 4years ago.